About Smallco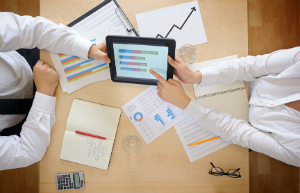 Smallco commenced operations in April 2000 and currently manages funds spread across the Smallco Investment Fund, the Smallco Broadcap Fund and a broadcap mandate from a family office.
Smallco was founded in 2000 by Rob Hopkins and Bill Ryan who had worked together previously at ANZ Securities during the 1990's. They founded Smallco on the premise that inefficiencies do exist within the pricing of smaller companies within the Australian listed securities market.
Looking to leverage this inefficiency, they established the Smallco Investment Fund (SIF) in October 2000. SIF is a high conviction, smaller company focused retail fund which invests in securities listed on the Australian Securities Exchange and cash based upon deep fundamental research.
Craig Miller joined Rob and Bill at Smallco in 2005. Craig is a chartered accountant and dual Olympian. Craig is available for our investors should they have any queries regarding Smallco's funds.
Andrew Hokin joined Smallco in 2007. He had worked for Rob Hopkins within the Smaller Companies Research investment team at Macquarie Securities and had worked with Bill Ryan previously.
The Smallco Broadcap Fund (SBF) was established in October 2008. SBF is a concentrated, long only, Australian Equities fund that provides a broader exposure to the Australian equity market than the primarily small cap focused SIF.
Lisa Xu joined the Smallco team in 2011. Lisa is a chartered accountant and oversees the day to day running of the Smallco fund's management business.
Paul Graham joined the Smallco team in 2014. Paul has >20 years of experience as an equity analyst in Australia and the UK with the majority of this time covering Australian small caps, including working with Rob Hopkins and Bill Ryan in the late 1990's.
Adam Simpson joined Smallco in July 2017 from Macquarie Group where he had been a Division Director and Head of Emerging Leaders Research. During his 15 years at Macquarie, Adam was a highly rated analyst responsible for all aspects of equities research in the emerging leaders sector and worked with Andrew Hokin for 5 years and dealt professionally with Rob Hopkins and Bill Ryan during that time.
Han Xu joined Smallco in November 2018. Han has over 11 years of experience as an equity analyst on the buy-side and sell-side in Australia. Immediately before joining Smallco Han spent over 3 years at Ellerston Capital as the senior analyst. Prior to this, Han worked in equities research at UBS Australia for 7 years as a top rated analyst. During this time, Han worked professionally with members of the Smallco team.
Organisational Structure
Smallco Investment Manager Limited (Smallco)
ACN: 092 626 090 AFSL: 224 108
| | |
| --- | --- |
| | |
| Board of Directors | Compliance Committee |
| Rob Hopkins - Managing Director | Michael Walsh - Independent Member |
| Bill Ryan - Executive Director | Peter Emery - Independent Member |
| Michael Walsh - Independent Director | Robyn Soranson - Compliance Officer |
Investment Managers
The investment managers are Rob Hopkins, Bill Ryan, Andrew Hokin, Paul Graham, Adam Simpson, Han Xu and Craig Miller who combined, have over 140 years experience in the Australian investment market.
Read more about: